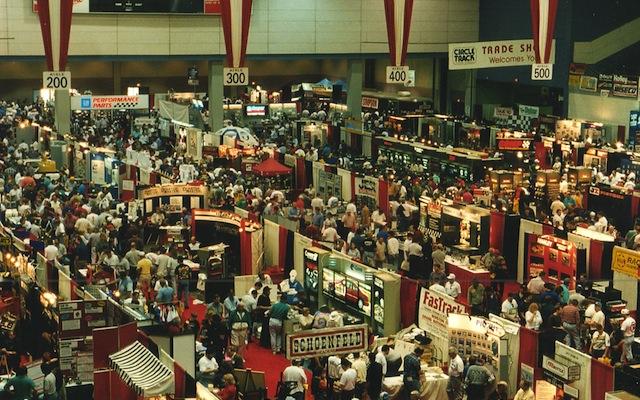 Cannabis biz events have been named among the 50 fastest-growing trade shows in the United States, reflecting the cannabis industry's rapid expansion and future potential.
The Fall Marijuana Business Conference & Expo ranked second nationally for growth in attendance and net square feet of paid exhibit space from 2015 to 2016, according to Trade Show Executive's newly released "Fastest 50" list.
The Cannabis biz events  hosted by Marijuana Business Daily each November in Las Vegas – also took the No. 4 spot for growth in number of exhibiting companies. Last year, it ranked first in all three categories for growth from 2014 to 2015, becoming the first marijuana-related trade show to land in the top 50, let alone come in first.
Trade shows often are a leading indicator of growth for any industry, so the presence of three marijuana events on this year's list bodes well for the future of cannabis commerce.
Two other Cannabis biz events made an appearance for the first time in this year's list:
The Spring Marijuana Business Conference & Expo, held annually in May and also hosted by MJBizDaily
The Cannabis Business Summit & Expo, held each year in Oakland, California, and hosted by the National Cannabis Industry Association

Both events ranked in the top 25 for growth from 2015 to 2016 in attendance, net square feet of paid exhibit space and number of exhibiting companies.

Trade Show Executive – a publication for high-level professionals in the events industry – announced the winners at an awards ceremony Thursday night in Chicago.

Other winners include mainstream events such as the Firehouse Expo, a trade show for the fire industry that came in at No. 1 in each category.

Reposted from Marijuana Business Daily 

Marijuana Marketing for Businesses is designed to give you the marketing knowledge and expertise of a marketing agency.

During the process you will be imputing and customizing information into a marketing and strategy plan that is uniquely yours.  

Limiting the one day seminar/workshop size to 4 insures you will have all the tools to launch, sustain, and evolve marketing campaigns and create an effective professional in-house marketing department.